ANXIETY, THE MODERN DAY PLAGUE.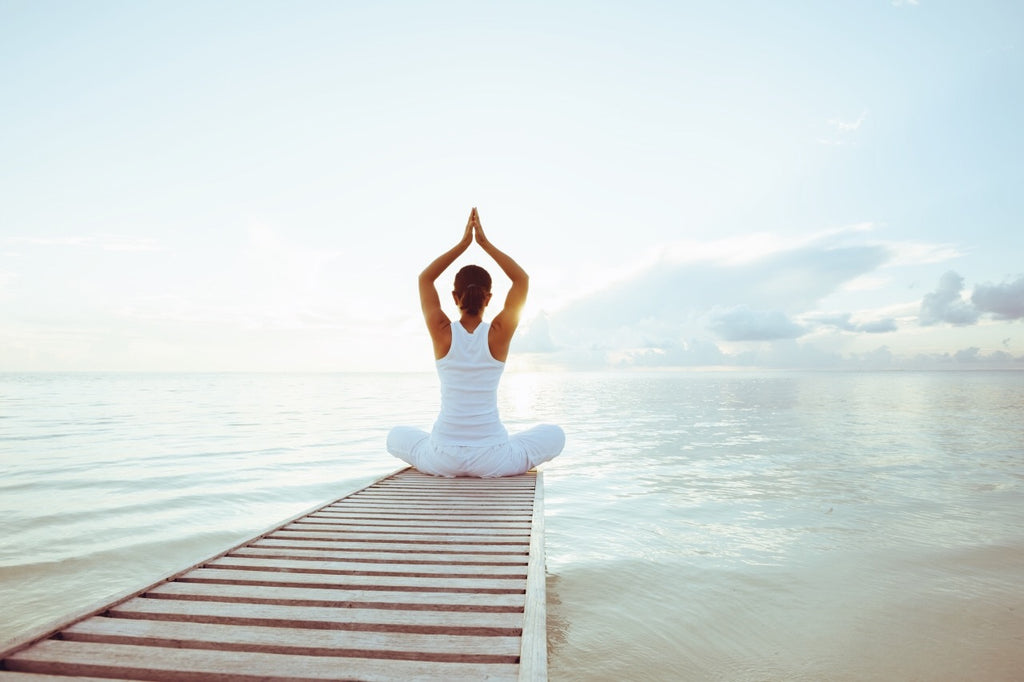 RELIEVE YOUR ANXIETY WITH THESE TWO HEALING CRYSTALS
Is life moving so fast you can't think straight anymore?  Working too many hours at your job?  A streak of bad tinder dates?  A fight with your bestie?  The causes of stress and anxiety are endless and if not treated properly can seriously affect your health and well-being - both mentally and physically.  Luckily, there is hope...
We live in a world where multi-tasking is common practice, a given in our daily lives, when in reality we are often spreading ourselves so thin we can't even enjoy the spoils of our labour anymore.  We all need to learn to just SLOW DOWN!  ...But how?
It can be difficult to know how to start taking our feet off the pedal. The Crystal Boutique is here for you with a few pointers on how to naturally take a step back, calm that heart rate and clear that foggy mind before your doctor throws a Xanax prescription at you (which will only mask your symptoms and not treat the root of your issue...).  Enter the prettiest little piece of medicine you ever did see - the Healing Crystal. 
In times of stress and too much angst we reach for two of our trusty favs - the powerful Clear Quartz and the calming Amethyst.  
The Clear Quartz is known as the "master healer" - so this baby can tune you up on all levels - physically, mentally, and emotionally.  This translucent stone will clarify and release the pent up energy blocking you up and give you an instant lift.  
The ever popular Amethyst is also a powerhouse for calming you down in your most anxious and stressful times.  Not sleeping well?  Amethyst is here to help.  Having mood swings you can't explain?  Grab hold of this purple healer!  
But what do you do with these powerful stones?
Try this:  Lie down, close your eyes, take deep calming breaths, and meditate with the crystals placed over your third eye and crown Chakras. If you prefer, you can sit in your favourite meditative position, hold the crystals in your hands to let their power permeate your body. All you have to do is inhale the good shit, and exhale the bullshit. You can even try to engage with a healing mantra for extra soothing effect!
Another great idea is simply to place them in spot you can admire them, serving as a gentle reminder that you're going to be OK...always. Visual reminders are a fantastic way to keep you on message. As the habit of using these stones grows, simply seeing their brilliant hues will invite you to stop, take a deep breath and allow yourself to let go. Find that calm inner you today. They are there waiting for you.
You do you.  
TCB
SHOP AMETHYST HERE AND SHOP CLEAR QUARTZ HERE
READ HOW OTHER CRYSTALS CAN HELP YOU IN "REAL LIFE" HERE
THE HEALING CRYSTAL THAT COULD CURE YOUR HANGOVER
THE ESSENTIAL CRYSTALS TO BRING ON YOUR NEXT TINDER DATE
WHY CRYSTALS MAKE THE BEST BRIDESMAIDS GIFTS
VEGANISM, BURGER KING, AND THE NEW MOON IN SCORPIO- AND WHAT IT MEANS FOR YOU
This post is not intended for use as medical advice.